Web Documents and Books:
Cartoons - ecology, biology, nature, wildlife
Pronunciation of Biological Latin
Skulls of British Columbia Mammals
Problem-based learning in Biology with 20 Case Examples
Critical Thimking in Biology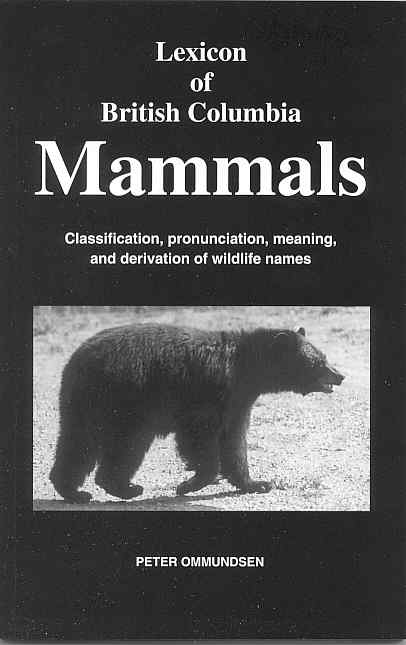 Lexicon of British Columbia Mammals
Classification, pronunciation, meaning,
and derivation of wildlife names
PETER OMMUNDSEN
This book tells in simple terms how native mammals are named and classified. Every species of British Columbia mammal is featured along with the meaning, derivation, and pronunciation of its name. Attention is drawn to the suitability of wildlife names in relation to the colour, shape, size, and ecology of the animals that the names describe.

The latest zoological classification is shown, and a chapter is devoted to explaining how species are classified and how animal names are constructed. Historical information is provided regarding naturalists after whom animals are named. A thorough discussion of pronunciation includes the rules and history of pronunciation.

This book is essential for the naturalist or student with an interest in biodiversity. It assists in deciphering the classification of mammals and in relating each animal to its name.

The book includes 65 illustrations, an appendix, a comprehensive index, and a list of references.

ISBN 0-9682084-1-X, paperback, 72 pages.
Available online from bookstores in Canada ($14.95CDN, $10.95 US).
Click on Chapters-Indigo

CAPE WEST PUBLISHING, Salt Spring Island


To contact, click HERE


Distributed to bookstores by
Sandhill Book Marketing Ltd.
Unit #4 - 3308 Appaloosa Road
Millcreek Industrial Park
Kelowna, BC Canada V1V 2G9


Fax: 250-491-4066
Phone: 250-491-1446
info@sandhill.com Phone 800-667-3848


---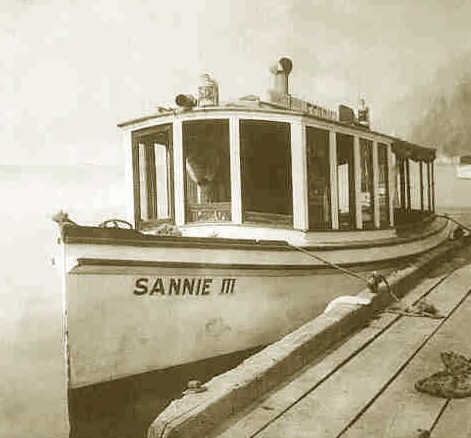 Bowen Island Passenger Ferries
The Sannie Transportation Company:
1921-1956
PETER D. OMMUNDSEN
---
This richly-illustrated book tells the story of early travel to the Bowen Island holiday resort, near Vancouver, Canada. In 1921 the Sannie Transportation Company began ferry service between Bowen and the railway terminus of Horseshoe Bay. The central character in this enterprise was Tommy White, who became known to thousands of vacationers. White coped with competitors, politicians, and the Great Depression. This is a story of boats, people, politics, and romance.
---
Forty illustrations, many of classic wooden boats.


Comments from Reviews:


Pacific Yachting, Dec. 1997
"One of the book's strengths is its extensive use of historical photos"


Island Tides , Jan. 27, 2000
"Ommundsen tells a straightforward story and leaves nothing out"


Wooden Boat Magazine, Dec. 1998
"Many historic photographs"


British Columbia Historical News, Spring, 1999
"Should appeal to many readers"



ISBN 0-9682084-0-1
Available from bookstores in Canada ($14.95CDN).
Click on Chapters.Indigo
and in the USA click on Amazon


CAPE WEST PUBLISHING
Salt Spring Island


To contact, click HERE


Distributed by
Sandhill Book Marketing Ltd.
Unit #4 - 3308 Appaloosa Road
Millcreek Industrial Park
Kelowna, BC Canada V1V 2G9


Fax: 250-491-4066
Phone: 250-491-1446
---